Features of QWT Vertical Automobile Tailboard
Product Name: Vertical Lifting Tailboards—QWT
Product Intro
Vertical lifting pygidium is suit to install in different types of trucks, vertical stroke is 0-3 metres, can effectively solve the use of high load and unload cargo trucks.
Greatly improve working efficiency, convenient and more safety!
To meet different market demands, the latest "vertical lifting tailboard" firstly developed by our company in China has been produced in batches and marketed.
The vertical lifting tailboard is suitable to be installed in different trucks, with vertical travel of 0-3 m, it can effectively solve the altitude loading and unloading, greatly improves operating efficiency and is convenient and safe!
Application Advantages:
Easy Control, Flexible Tailboard Angle;
Strong Power, Stable Vertical Lifting;
Double-layer Carriage, updip As Required.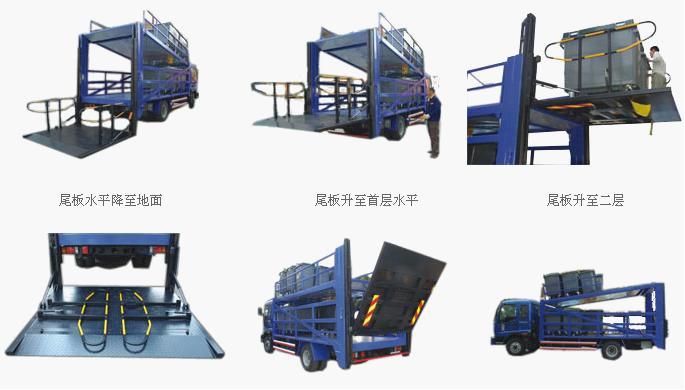 If you need to order tailboard, please provide the brand, tonnage and power of trucks, accurate data of B, D, E, H and L in the chart, cargo type and handling operation mode, so that we select the optimum tailboard model and specification for you.